100% Satisfaction Guarantee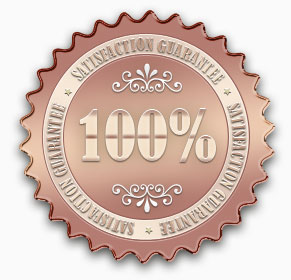 All our flowers, hampers and gifts are backed by our 100% satisfaction guarantee. We always do our best to deliver the freshest flowers available and the highest quality hampers and gifts possible, but if for any reason you aren't entirely satisfied with our products, please let us know within 48 hours of delivery and we'll either send a replacement or refund your order.
For quality control purposes the item needs to be collected in its original condition before a refund or replacement can be executed, and this will be done at no extra cost to you. However, no refund will be possible if we find that the flowers or gift have been tampered with, for obvious reasons.
This guarantee applies to the products and services that we (or our fulfilment partners) have direct control over. We cannot be responsible for flowers that are not cared for properly by the recipient. Please read our flower care tips to ensure you get the most out of your floral gifts.
Please also keep in mind that due to seasonal availability and design interpretation, floral products pictured on our website may vary slightly in design or appearance to the delivered item, and our florists reserve the right to substitute flowers, vases, products and outer wrapping with an item of similar style and equivalent (or greater) value and quality.
If there was nothing wrong with our service and you would like to return the product because perhaps the recipient no longer lives at the address or they already have the product etc, we reserve the right to charge a handling fee to recover costs for the delivery portion of the transaction.
For more information, please see the "Complaints & Refunds" section in our Terms & Conditions.
If for any reason you aren't happy with our service, our website or any of our products, please do not hesitate to contact us, as we are always looking for ways to improve where we can.